Not Reality: For those of you saying 5-10 dollars. →
zedrin-stormshock: zedrin-stormshock: ask-lesboloo: Think realistically, while that would be nice for you, is that REALLY worth my time? Personally I set my prices at around $10 per hour, and try to gauge in advance how long a piece will take. I've taken commissions from $10 to $80. Single character… Here's the thing with commissions:  Prices are totally arbitrary. I used myself as an...
1 tag
Featherfall launch!
http://www.fimfiction.net/story/84285/featherfall Read it here!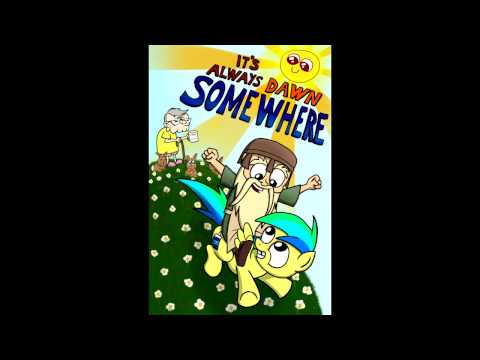 FiMFlamFilosophy: Videos Down →
fimflamfilosophy: So it looks like the appeals we made against those claims on our videos were rejected… by the person making the claim. Yup. When you submit an appeal, Youtube hands it over to whoever made the claim in the first place, and they ask, "Do you agree with this appeal?" . In other words, as Allen put… Sorry to hear of your troubles. I'm sure you'll work...
I now pronounce you mare and colt
askscrewloose: :) Congratulations!
Hey everypony
askscrewloose: (MOD voice:) question for yall: i'm considering splitting screwy off my main blog so i can follow beeples as Screw loose. has anyone seen this successfully done? I'm afraid I don't know exactly what that means. Can you clarify?